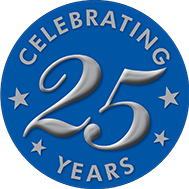 Last year marked the 24th anniversary of the Founder's Cup, and raised close to $160,000 for a running total in excess of $2.8 million for charity! This year, on September 5th, we celebrate the 25th Founder's Cup Charity Classic. We plan to offer yet another memorable day of golf at the beautiful Swan-E-Set Golf Club!
We are grateful for the overwhelming success of this long-standing tournament. Sponsors, players, volunteers and the Tournament Committee are responsible for the success in delivering funds that drive local charities. As we prepare to celebrate the 25th Founder's Cup, we wish to recognize all those who have contributed over the years.
Raising money for charities in our community is the primary reason for becoming involved with the Tournament but it is also important to remember that having fun, seeing old friends and playing golf at the fantastic Swan-E-Set Bay Golf Club Links Course, give grounds for participation. We are ready to get moving with the 2019 Tournament and are confident it will be another wonderful and successful event!
Please block off the date, get involved and help us help those who need it the most. Watch for details to come on exciting online, live, and silent auction items. We need your support to continue our legacy, as we drive for $3 Million for charity.